WELCOME TO S.S. GROUP OF INDUSTRIES
S.S. GROUP OF INDUSTRIES is one of the leading manufacturers of steel re-rolling mill spares, ferrous and nonferrous graded castings and general engineering works in the southern region for the past 25 years.
S.S.E.Iisan iso 9001:2008company. We have developed our own products in the nonferrous section such as gunmetal bushes of all sizes, motor bearing and lb bushes, auto components cam bushes etc.
We carry 20 MT of C.I. casting (ferrous) with an average 80 to 100 MT every month with the capacity to handle maximum single job of 7 MT, added to this we have a well-developed copper section where in we melt about 10 MT to 15 MT. of copper based alloys.
S.S.E.I's key to Success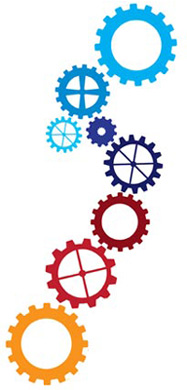 Continuous capital investment and process design
Proper planning of the mix of raw material and design of products
Total preventive maintenance
Systematic monitoring of the process
Reliability of supply and freight
Fast change over
Rapid time of product wheel
Linear output technique and forward integrated technology
Effective waste management
Click to View Details
Our Estimated Customers
Check Out Estimated Customers
A.P.STEEL RE ROLLING MILL
ADITYA FERROUS ALLOYS PVT LTD.
BEEPATH CASTINGS PVT LTD.
BHARAT EARTH MOVERS LTD.(BEML)

BHUWALKA GROUP OF INDUSTRIES

BHUWALKA STEELS PVT LTD – SRILANKA
CHAMUNDI GROUP OF INDUSTRIES
CHAMUNDI STEEL CASTINGS LTD.

DECCAN ALLOYS PVT LTD
GAJANANDA STEEL RE ROLLING MILL PVT LTD.

INDUS STEELS AND ALLOYS PVT LTD

JAGDHAMBA STEELS PVT LTD – NEPAL

JINDAL ALUMINIUM PVT LTD

KARLE INTERNATIONALS PVT LTD.
KUNDIL STEEL ROLLING MILL
LAXMI STEELS OVER SEAS PVT LTD.
MAP STEELS (INDIA) PVT LTD

MEENAKSHI BRIGHT STEEL BARS PVT LTD
NAVA KARNATAKA STEELS LTD
NAVAKARNATAKA STEELS PVT LTD.
OTHER ROLLING MILLS IN DUBAI, SOUTH AFRICA. ETC
PASHUPATHI STEEL ROLLING MILL

PRIME OLD INTERNATIONAL PVT LTD.
RUKMANI STEEL REROLLING MILL PVT LTD.
RUKMANI STEEL ROLLING MILL PVT LTD.
S.V.A STEELS RE ROLING MILL
SAI BABA STEEL INDUSTRIES
SAN ENGINEERING AND LOCOMOTIVE COMPANY LTD

SHARDLOW(INDIA) LTD.

SRI RADHA KRISKNA ALLOYS AND STEEL PVT LTD

VIJAYA STEELS LTD

VINIR ENGINEERING PVT LTD.
VRKP STEELS ( LOHARU STEELS)